Australian Resume Template: Get Noticed with Employers
Are you a student or a new immigrant in Australia? Keep reading 👇👇
We have conducted research on Australian resume template so that you don't have to. Our templates include case studies of successful resumes in industries like banking, hospitality, and marketing. These templates are particularly useful for new immigrants who may not be familiar with the Australian job market and are looking to start their career in Australia.
Are you having trouble writing an engaging cover letter that will set you apart from the competition?
Preparing a good cover letter can be challenging. To ensure yours hits the mark, avoid the pitfalls of a poorly written one. We've provided an example of what to do to guide you in creating a strong and effective cover letter.
Negative application Outcome – Is your Australian resume template doing you justice?
"Dear Applicant,
Thank you for taking the time to apply for the role with our company. On this occasion your application was not successful. Whilst you offer an impressive skill set there were other candidates who were more closely aligned with the requirements of the role…"
Get noticed with a professional resume starting at $29!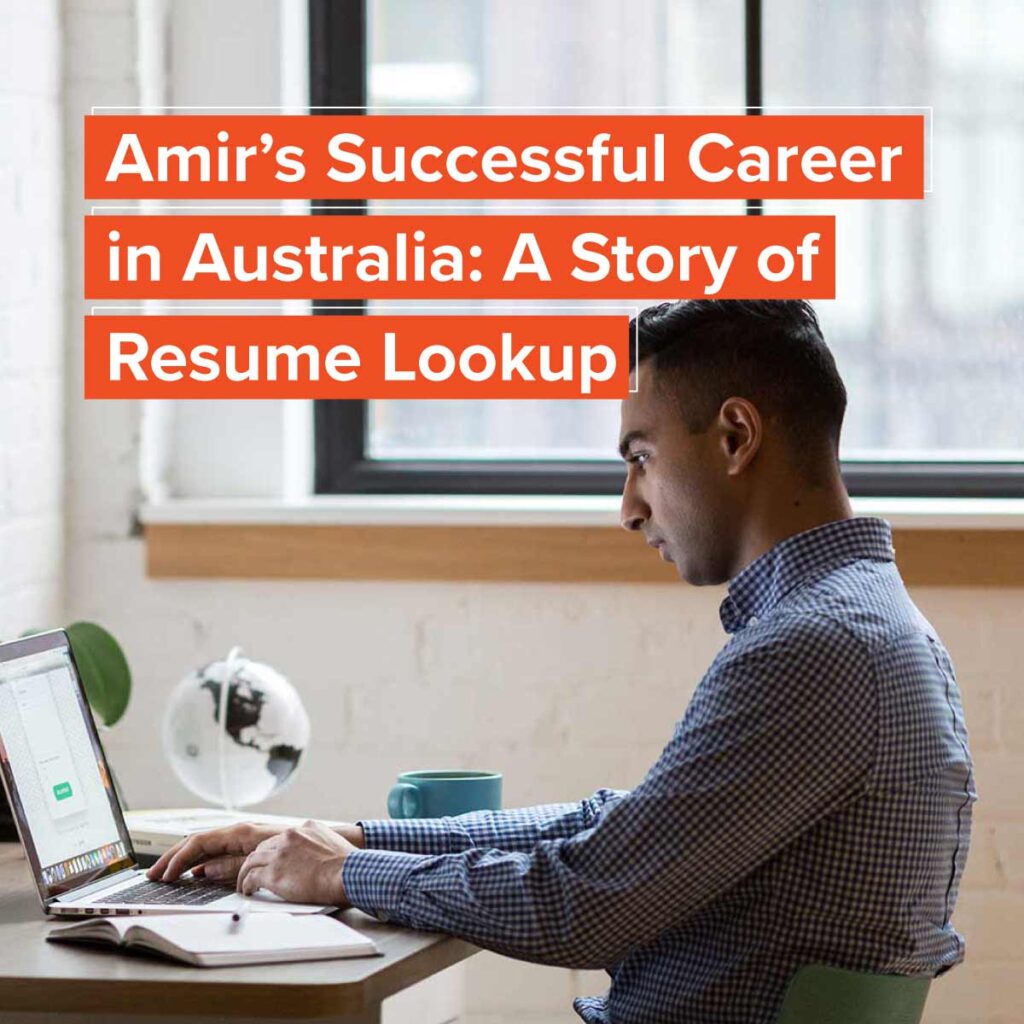 How Resume Lookup's template helped new immigrant Amir succeed
Discover Amir's success story in crafting a resume that helped him stand out in Australia's competitive job market while being a new immigrant.
Stay ahead of the curve with Australian resume templates, news and updates!
Our news and updates provide you with insights into what employers are looking for in resumes, as well as tips on how to stand out from the competition.